Read comprehensive Reviews of Spice Bazaar Cooking School- the culinary diversity, the fun, the food, the wine and more , from a diverse range of online, printed and blogger based journalists.

Culture Trip |Reviewing Food Travel and Culture
Posted: May 2017

The Urban List|Melbourne's Best Cooking Classes
Posted: 11 June 2014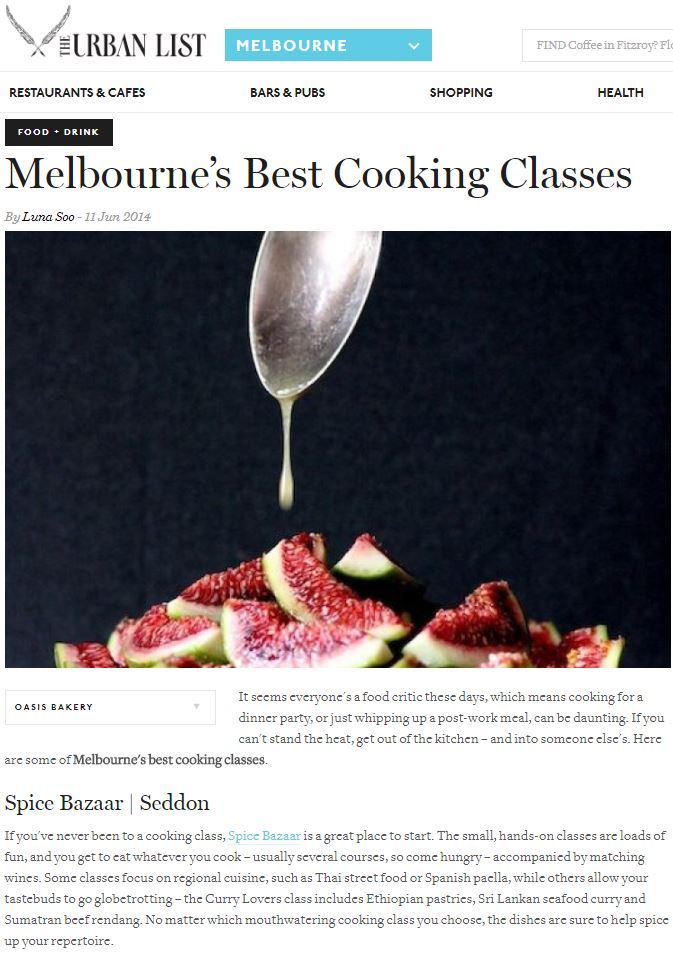 HERALD SUN | Where To Whip Up Your Kitchen Skills In Melbourne
Posted in HERALD SUN | JUNE 24, 2014
Melbourne is awash with great ways to fill any gap in your knowledge, with classes teaching everything from butchery to brining, with curing, cakes, spices and salami all on the menu.
The long nights and cold weather provide the perfect opportunity to brush up your skills or learn some new ones. Here are our picks for some of Melbourne's best courses to do this winter.
Spice Bazaar Cooking School - Seddon
Spice up your life
What: "They are hands on, fun and engaging," says Patrick Aldred, of the cooking classes he and his partner Jill run at Spice Bazaar in Seddon. "People have an absolute ball, and take away heaps of new skills." The cooking school, which the duo has run for the past 4½ years, grew out of their spice business ("Moroccans come to us for their ras el hanout!") and it's those spices you'll learn to use in such themed classes as Sri Lankan cooking (July 4), Moroccan Cuisine (July 26) and Exotic Persian and Middle Eastern menu (July 25).
Where:

Spice Bazaar, 79 Victoria St, Seddon>

When:

Throughout the yeaR
Time Out | Things to Do - Melbourne
Posted: July 25, 2013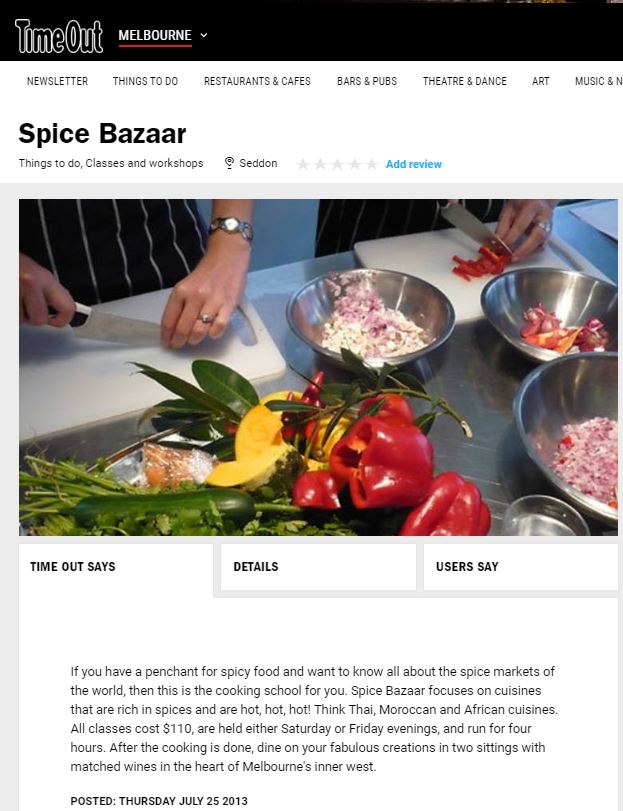 Beat | Harvest and Graze
Posted: September 2012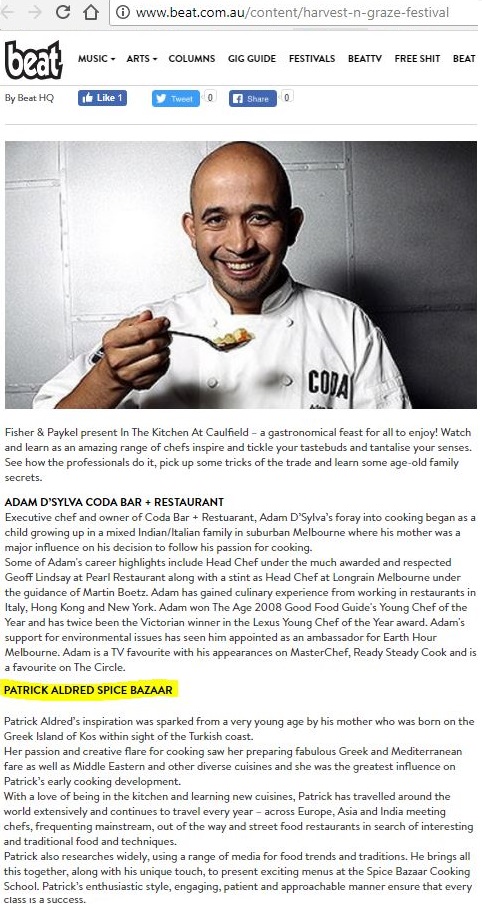 The Age | Good Food Guide
Posted April 28, 2015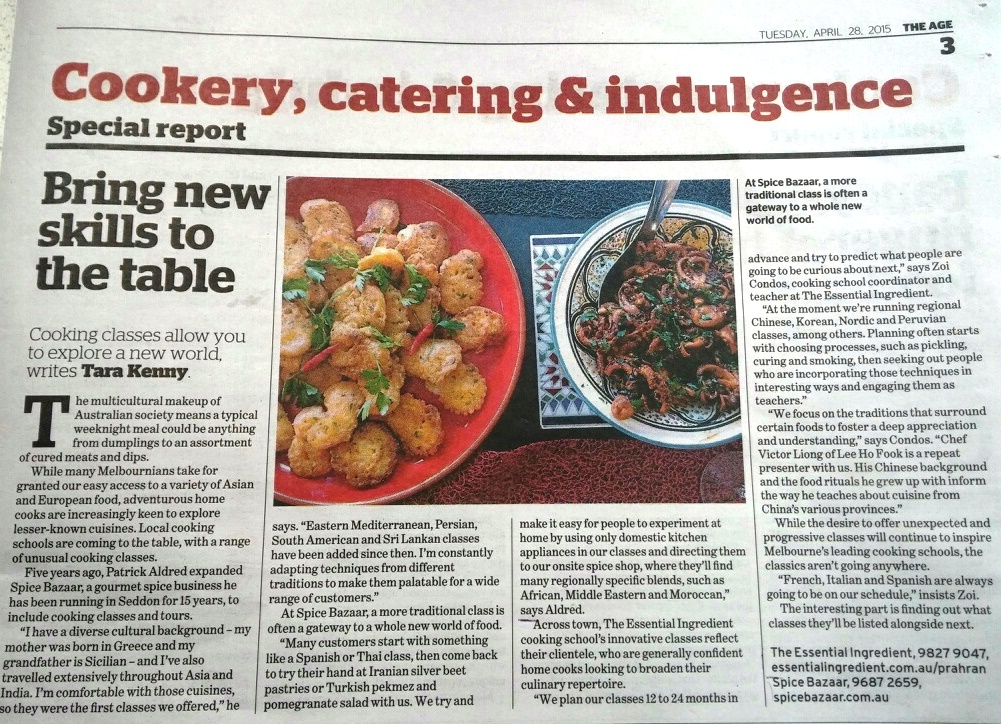 Grampians Grape Escape | Spice Bazaar Cooking demonstration to 500 people
Posted: May 2014
Coxys Big Break | Spice Bazaar Moroccan Cooking Class
Posted: October 2014